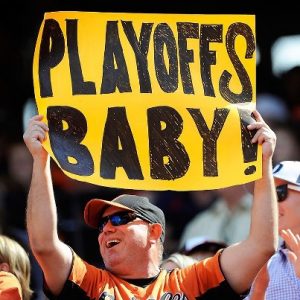 2017 Playoffs
The 2017 Playoff Bracket and Schedule have been posted, please click here: http://www.tucson-baseball.com/schedule.cgi
Dave Bies
Hey MSBL players and managers. Below is the information for Dave Bies' service, this coming Monday, 8/21 at 1pm at East Lawn Cemetery at 5801 E. Grant Rd.
Those who can attend, please wear a baseball jersey. Baseball was a big part of Dave's life, and as fellow teammates, we'd like to remember and honor him as a competitor and friend.
Contributions: Checks made out to Susan Bies can be delivered to any board member at any of your games this coming week. We will gather and present our gift to Dave's family.
There is also a GoFundMe set up by his family, and can be found here: Dave Bies GoFund Me
Information about Dave's upcoming services: Dave Bies Services
Mid-Season Pricing for Mountain Division (35+)
For new players joining a team in the Mountain Division (36+) as of May 25, 2017 – the price for the rest of the season will be $195
Welcome to Tucson Baseball!
The Tucson MSBL/MABL (Men's Senior Baseball League / Men's Amateur Baseball League) is located in Tucson, Arizona. We provide adult players with an opportunity to play baseball with other players in their own age group and skill level. Our mission is simple. Our goal is to provide an opportunity for men 18 and over to play organized and competitive baseball. We are all wannabes, has beens, never was, but for those three hours we aren't married, we have no kids, we don't have bills, and we don't have jobs. We are at bat, or on the mound, in the bottom of the 9th with two outs and the bases loaded. Tucson MSBL, founded in 1999, is currently divided into four (4) age determined divisions, totaling 25+ teams and approximately 250 players. The divisions are designed for players 18+, 25+, 35+ and 45+. Aside from age eligibility, there are no rules preventing a player from joining a team in any of the four age divisions. It all depends on the player's skill and comfort level on the field. Click here for directions on joining our league. Most games are played on baseball diamonds within the Tucson City Parks system and the Tucson Unified School District system. The fields that we use include Reid Park Annex, Kino South Annex, Santa Rita Park, and a couple of high schools including Amphi and Santa Rita. Click here for Maps and Directions. Our Summer baseball season generally starts the last weekend of March and continues through the month of September. Qualifying teams compete in a double elimination playoff tournament held in late September. The championship game is held at Kino Sports Stadium, a triple-A stadium formerly used by the Tucson Sidewinders and Tucson Padres.