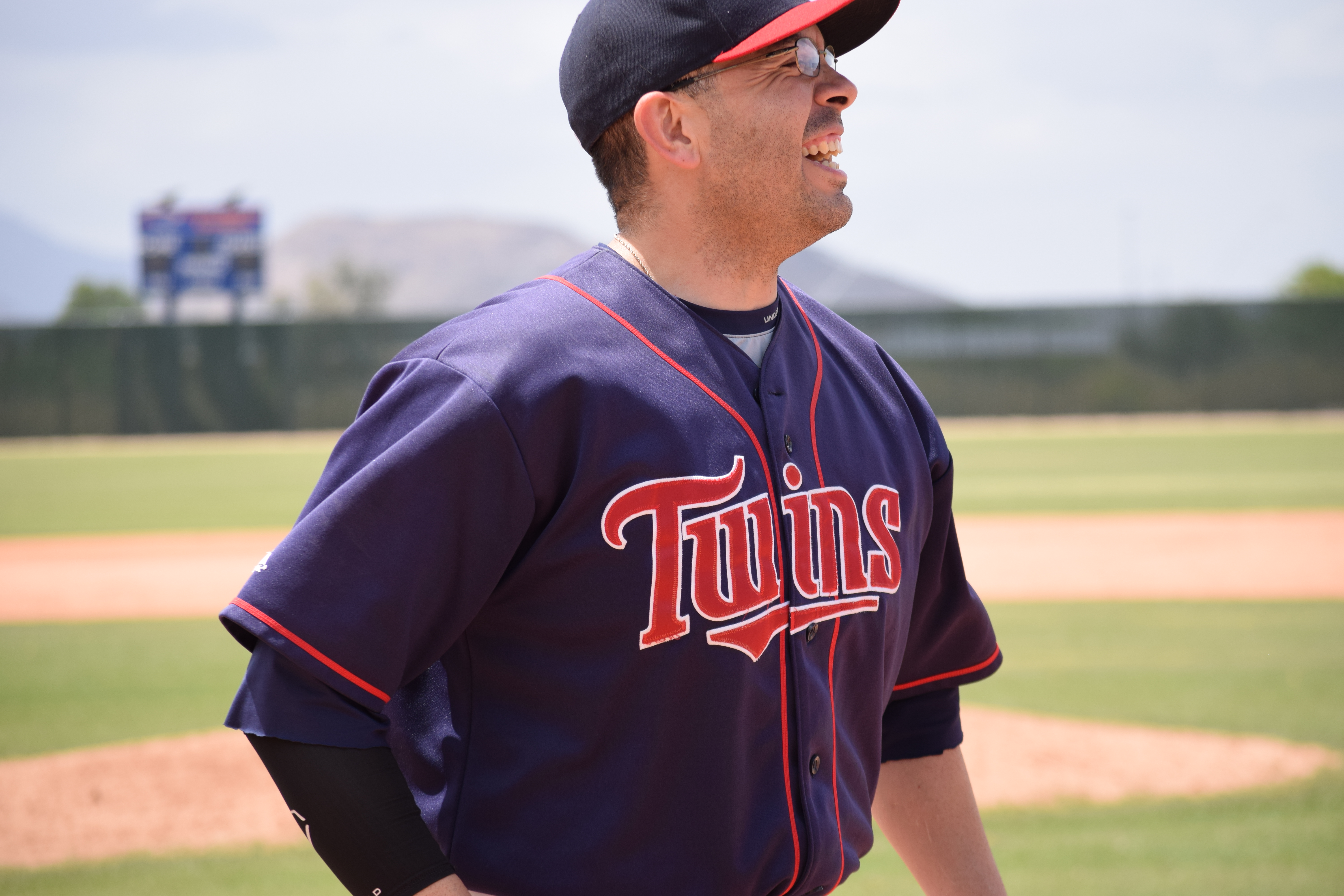 In Memory of Mike Torres
The gentlemen of Tucson MSBL extend our warmest regards to the families and friends of Michael Torres, who passed away this weekend. Michael was a father, friend, husband, officer and teammate who played high school baseball at Salpointe Catholic, college ball at Grand Canyon University, and then later with Tucson MSBL.
Mike worked for Tucson Police Department and then later transferred to the Marana Police Department.
Mike was a dependable and uncanny force on the mound. He made us all better players, and had an attitude that was infectious. He was an iron man on game day, I would often witness him pitch nine innings and then later catch nine for a different team. He was that kind of guy, Mike, you will be missed.
—
A public viewing is scheduled for Thursday, May 9 from 1700-2000 (5:00 p.m.-8:00 p.m.) at Corpus Christi Church, located at 300 N. Tanque Verde Loop.
The funeral will be held at the same location on Friday, May 10 starting at 1000. Michael will be laid to rest at Holy Hope Cemetery at 3555 N. Oracle Road following the funeral.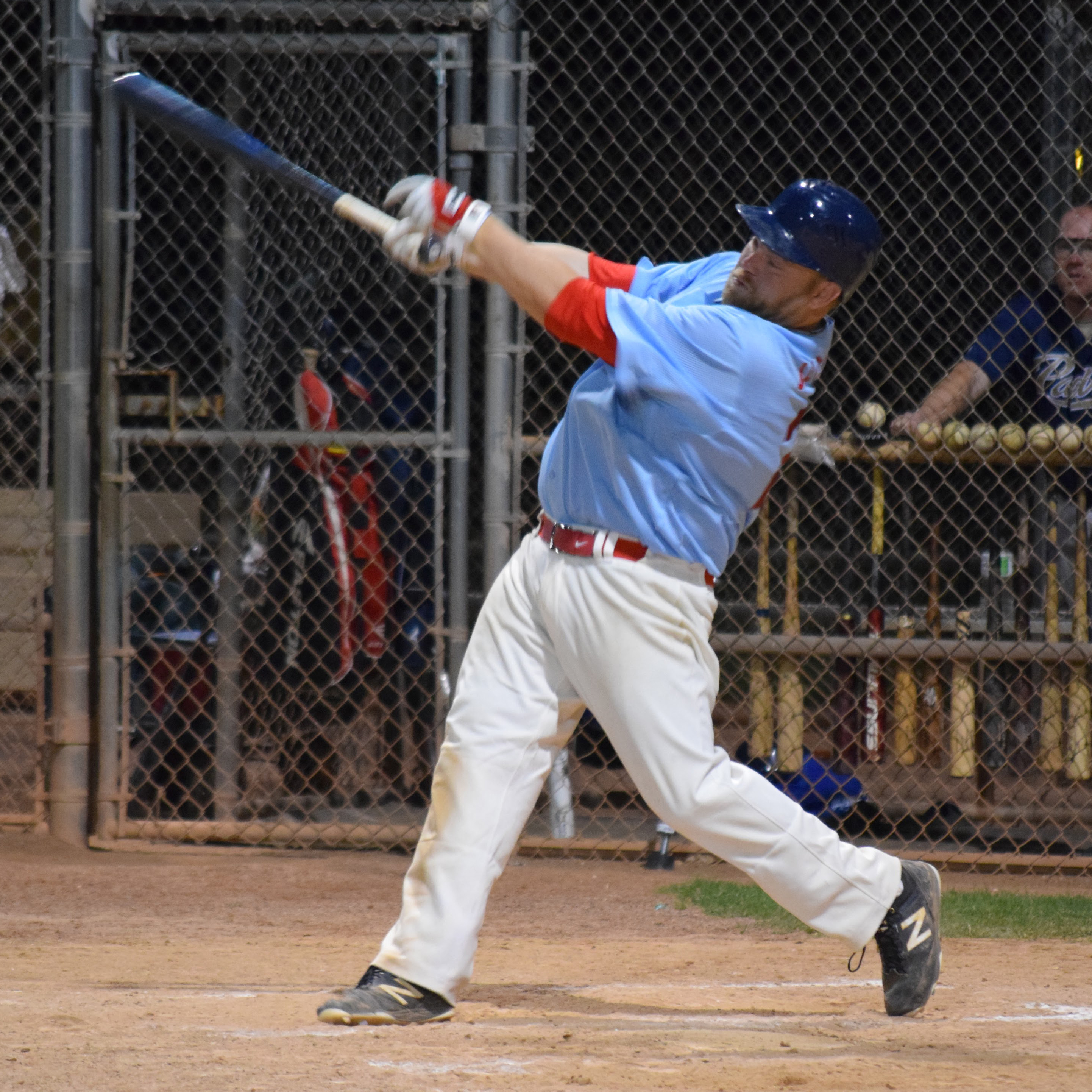 In Memory of Kirk Jacobs, #23
It is with the heaviest of hearts that we announce the passing of our league president, teammate and friend, Kirk Jacobs, this past Saturday, March 23, 2019.
Kirk loved two things more than anything, his family and baseball. His passion for the game was on display in every aspect of life and we will forever be grateful for his work as president the past four-plus years. He was a leader on several teams including the Orioles, Toads, Twins, and Astros, but his most important contributions came as league president. Since taking over in 2015, the league has experienced unprecedented growth and financial stability under his leadership, and it was his love of the game that attracted so many people to wanting to be a part of it.
He had names for his gloves and would eat, sleep and breathe our national pastime. He was a true leader both on and off the field. We miss you more than you can imagine KJ. Keep swinging for the fences.
Welcome to Tucson Baseball!
The Tucson MSBL/MABL (Men's Senior Baseball League / Men's Amateur Baseball League) is located in Tucson, Arizona. We provide adult players with an opportunity to play baseball with other players in their own age group and skill level. Our mission is simple. Our goal is to provide an opportunity for men 18 and over to play organized and competitive baseball. We are all wannabes, has beens, never was, but for those three hours we aren't married, we have no kids, we don't have bills, and we don't have jobs. We are at bat, or on the mound, in the bottom of the 9th with two outs and the bases loaded. Tucson MSBL, founded in 1999, is currently divided into four (4) age determined divisions, totaling 35+ teams and approximately 450 players.
The divisions are designed for players 18+, 25+, 35+ and 45+. Aside from age eligibility, there are no rules preventing a player from joining a team in any of the four age divisions. It all depends on the player's skill and comfort level on the field. Click here for directions on joining our league. Most games are played on baseball diamonds within the Tucson City Parks system and the Tucson Unified School District system. The fields that we use include Reid Park Annex, Kino South Annex, Santa Rita Park, and a couple of high schools including Amphi and Santa Rita. Click here for Maps and Directions. Our Summer baseball season generally starts the last weekend of March and continues through the month of September. Qualifying teams compete in a double elimination playoff tournament held in late September. The championship game is held at Kino Sports Stadium, a triple-A stadium formerly used by the Tucson Sidewinders and Tucson Padres.